About Destination Soleil
Destination Soleil DMC Mauritius for incentives, conferences, groups and events in Mauritius
Destination Soleil is an experienced, professional Destination Management company in Mauritius. We specialise in groups and incentives and are focused on creating new products and continuously updating existing proposals to bring you and your clients the latest and greatest ideas for your next incentive or event. At Destination Soleil, we would love to show you the beauty of Mauritius. Whether you are looking for services regarding incentives, tour operations, groups, FITs or for cruise ship services, we are on stand by to assist you with creative ideas and excursions you won't forget. If you need creative suggestions for your next event, we are the right partner for you.
In our service, we privilege the quality instead of the quantity, because our main priority is the satisfaction of client. We provide comfortable vehicles on competitive rates. We are not only specialized in offering visits of different sites and views but also get you to discover the different cultures and foods available in the beautiful island of Mauritius.
We are well equipped to handle all types of holidays. Over the years, this team has grown.
Today, Destination Soleil online operates as DMC & tour operator for thousands visitors from all over the world.
Our management team is committed to provide personalized services to all the clients with total professionalism.
We aim at giving unforgettable memories through our services.
Why choosing us ?
We create memorable travel experience where passion and authenticity come together ! We are committed to provide personal, efficient and professional services that WOW all customers. We are driven by fulfilling customers' needs and exceeding their expectations.
• Reliable service record  in the industry.
• Experienced travel consultants to handle your bookings.
• We can tailor a holiday package to suit your client's preference.
• Hotels are carefully chosen to suite the customers needs.
• We don't believe in overcharging our clients. We believe in always providing "Competitive + Value for Money Packages"
About Mauritius
Mauritius Island

Mauritius, officially the Republic of Mauritius, is an island nation in the Indian Ocean about 2,000 kilometres (1,200 mi) off the southeast coast of the African continent. The country includes the islands of Mauritius and Rodrigues, 560 kilometres (350 mi) east of Mauritius, and the outer islands (Agaléga, St. Brandon and two disputed territories). The islands of Mauritius and Rodrigues form part of the Mascarene Islands, along with nearby Réunion, a French overseas department. The area of the country is 2,040 km2 (790 sq mi). The capital and largest city is Port Louis.
Mauritius History
While historical records indicate that the Arabs and Portuguese knew the island, but the Dutch were officially the first settlers. They arrived in 1598 establishing a settlement of the Dutch East India Company, named the island Mauritius after their prince Maurits Van Nassau and eventually left in 1710. The island was in the limelight and quite sought after during the glory years of the spice trade when ships left Europe and contoured the Cap of Good hope in Africa to trade spices with India and the Asian subcontinent. The French claimed the island in 1715 and renamed it, Isle de France. The French and British empires frequently battled each other to govern the island. In 1810 the British launched an attack from the sea and conquered the island. It remained a dominion of British Empire until 1968 when Mauritius acquired independence from Great Britain..
Following independence, the economy was successfully manoeuvred towards diversification moving away from a sugarcane based economy. Later the tourism sector was launched followed by the manufacturing sector through special tax free incentives to attract investors and foster the transfer of technology in the 1980's, and more recently the service sector..
Today, the island is lauded as one of the most thriving economies in Africa. The country was ranked 1st in Africa and 32nd out of 189 countries by the World Bank's ease of doing business rating for the year 2016. Being a small island developing state, Mauritius has much ground to cover and it is a country with stable institutions geared to achieve progress.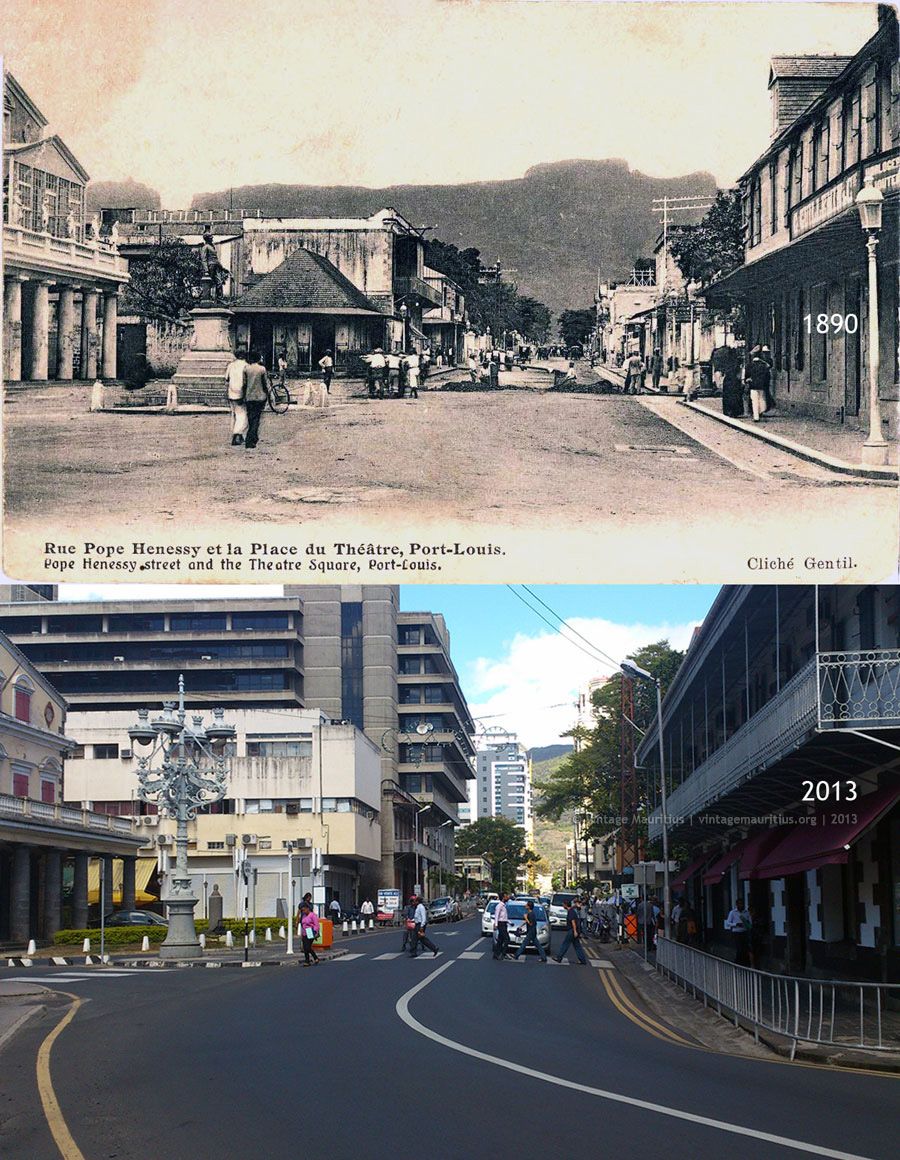 Things to Do Mauritius
Welcome to Paradise. You will soon see that Mauritius is all you and your clients could wish for: endless white beaches made of the finest sand, crystal clear water of the bluest turquoise blue, coconut trees waving in the breeze, lush forests and top luxurious hotels...
Not only are these great ingredients for any travel, but Mauritius also has history, culture and stunning architecture on offer. You can wander amongst our typical wooden houses with the French ornate wrought-iron balustrades.
Mauritius offers a wealth of natural beauty and exciting activities for every traveler. Visit the island's several unique natural features, including the 7-Colored Earths of Chamarel, the Black River Gorges and two UNESCO World Heritage status monuments. For the sporty set, there are a number of world-class golf courses to enjoy, as well as a host of water sports such as deep-sea fishing, scuba diving, snorkelling and kite surfing to name a few. Go trekking through the lush forest, or explore the nearby villages and markets on bicycle. The island offers a rich colonial history to be explored with fascinating local culture and a variety of exotic and colourful religious festivals. Hundreds of shopping centres sell locally made textiles, jewellery, sugar and local preserves. Visit the nature reserves where you can spot some of the native endangered species, both in the ocean and inland. Every moment in Mauritius is an opportunity to discover something new.