Baystone Boutique Hotel & Spa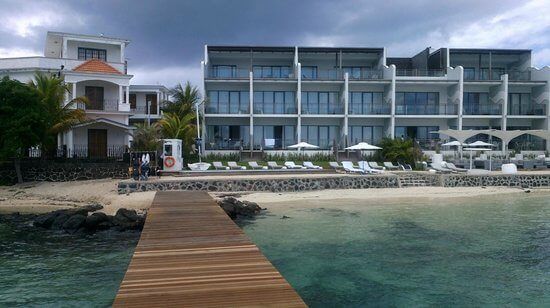 Description
BAYSTONE HOTEL GOLF & SPA
ON MAURITUS
Baystone Boutique Hotel & Spa, located in the north-west of Mauritius in Pointe aux Canonniers and near Grand Bay, is a highly modern upscale and chic hotel, where the interior decoration focus on the light and sober colors, whereby even the stylish furniture was designed and customized by the New York architect Albert Angel.
Baystone Boutique Hotel & Spa's relaxing, intimate and elegant atmosphere, has got all the elements to make your vacation an exceptional lifetime experience.
Just like any Boutique Hotel, we welcome all guests looking for serenity, and bespoke service during their stay.
Facing the town of Grand Bay, Baystone Boutique Hotel & Spa offers a panoramic view of the bay with sparkling colors.