Hotel Riu Creole
$ As from 900 EUR Per Pax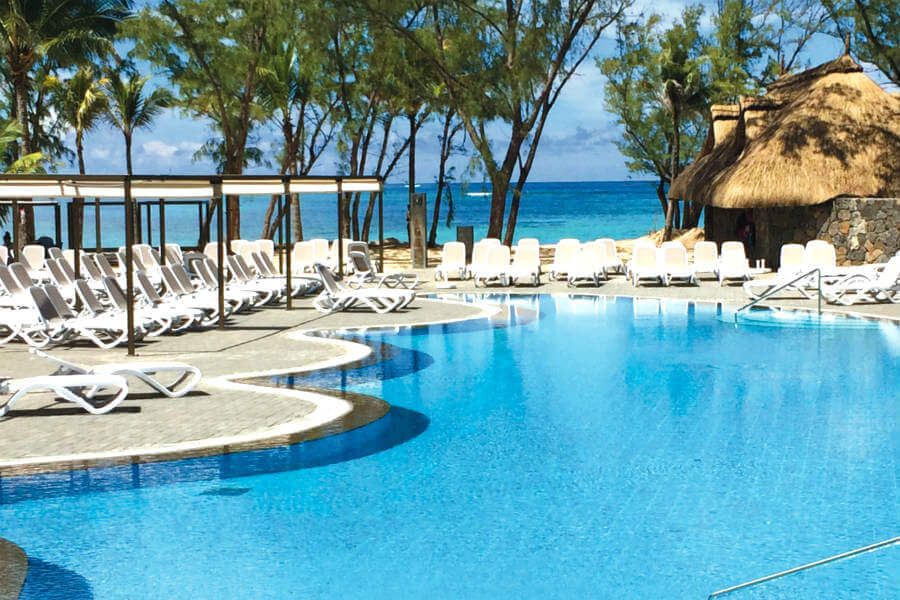 Description
The all-inclusive Riu Creole invites you for a fun and relaxing retreat which nestles in the most beautiful part of Le Morne Peninsula just inside the Riu Le Morne. The hotel is ideal for families, friends, couples as well as children.
The property has lush tropical gardens and is situated at the foot of the majestic Le Morne Mountain which altogether reflects an unparallel beauty. The hotel's accommodation has been designed by keeping the chic, contemporary, elegant and yet classic setting. Cozy and comfortable, you will have vast options to choose from; Family Rooms, Superior Partial Sea View Rooms and Suites with Sea View. They are all well appointed with excellent amenities, not to mention some with breathtaking views.
In addition to its swimming pool, free lounger, sunshade and towel services, it offers a wide range of activities. It is an unbeatable location to enjoy water sports such as windsurfing, kayaking, snorkelling or paddle surfing, among other activities. Those who want to give free rein to their creative side can also take part in the exclusive RiuArt programme.
At the resort, guests can also enjoy the spa with different treatments, such as hairdressing, beauty salon and massage (at an additional cost), and can use the jacuzzi and hammam free of charge.
Its cuisine focuses on fresh products used to make hot and cold dishes served in its main restaurant with outdoor seating. Guests can also enjoy the Asian restaurant if they wish. The bars in the lobby, lounge and beach, round off the hotel's renowned All-Inclusive service.