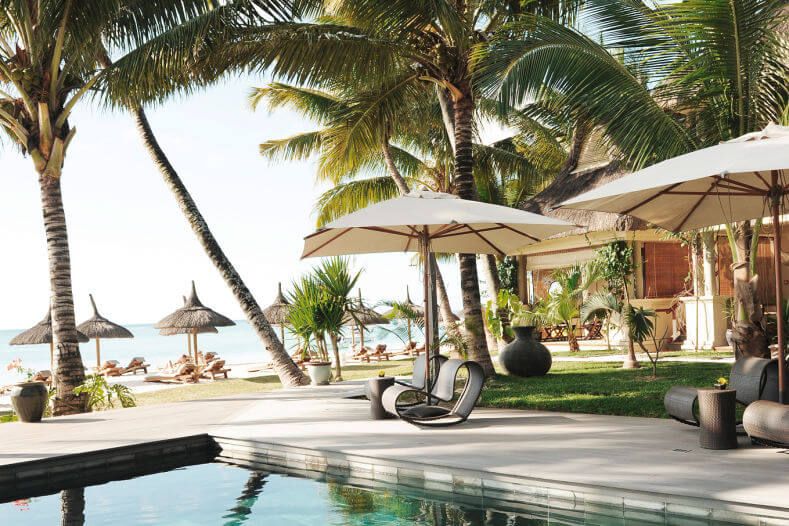 Description
The Sakoa is an intimate, family hotel, featuring 2 suites and 14 standard rooms, housed in 7 single-storey bungalows. The public areas are warm and welcoming with a reception desk, restaurant, bar and swimming pool. For laptop users, Wifi internet access is provided throughout the hotel and a computer is also available at Reception to access the internet. 

There is direct access from the hotel to Trou aux Biches' renowned white, sandy beach. The swimming in the lagoon here is some of the best in Mauritius. 
The Sakoa is approximate 20 minutes by car from Port Louis, 5 minutes from Grand By and 1¼ hours from the airport.