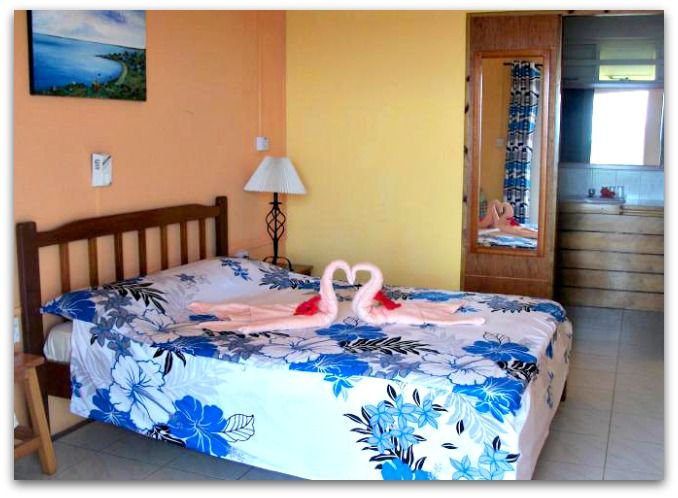 Description
The guest house has 17 rooms (including one family room) divided into 6 bungalows.
Each room, overlooking the blue lagoon, is equipped with hot shower, air conditioner, a small refrigerator and TV.
Thirteen rooms have access for disabled persons.
A swimming pool with sea water and a large courtyard welcome you to relax.
Bar and Restaurant
---
Bar specialty: "le petit punch pays".
Cuisine: Rodriguan, Creole, Chinese, Indian and European.
Dishes are prepared from local farm products. Fish, octopus, pork and chicken are served with rice, corn, red beans, peppers and pickles
Breakfast is served from 7:30 to 9:00 am, and dinner from 18:30 to 20:30. 
The dining room and the bar close at 21h.
Facilities
Wi-Fi is free for residents.
A laundry service is available. 
Cleaning is done every day. 
Towels and sheets are changed every two days. 
Beach towels are not provided. 
Smoking is not allowed in enclosed spaces.